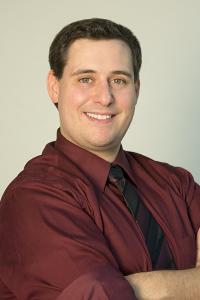 Dr. Christopher Tyrrell - Research Curator
tyrrell@mpm.edu or 414-278-2761
Dr. Tyrrell is a world authority on the Central and South American bamboo genera Rhipidocladum and Arthrostylidium. He studies the evolution of these bamboos and their relatives in order to understand their diversity and geographic distributions. His research also investigates the factors and mechanisms important for plant persistence in particular environments and how plant morphology changes with environmental condition. This work focuses on lake and river plants as a model system. Dr. Tyrrell serves as MPM's Director of Collection Informatics guiding the museum's collection digitization efforts and research library.
---
Research Associates
Dr. Daniel Carter - Principal Biologist
Southeastern Wisconsin Regional Planning Commission
Dr. Nicholas Tippery - Associate Professor of Biology
University of Wisconsin-Whitewater
---
Emeritus Curators
Neil Luebke - Curator Emeritus
 
Adjunct Curators
Dr. Suzanne Joneson – Adjunct Curator of Lichens & Fungi
The University of Wisconsin-Waukesha