Carl Praetorius Dietz (1875-1957) came to Milwaukee with his German immigrant parents in 1881.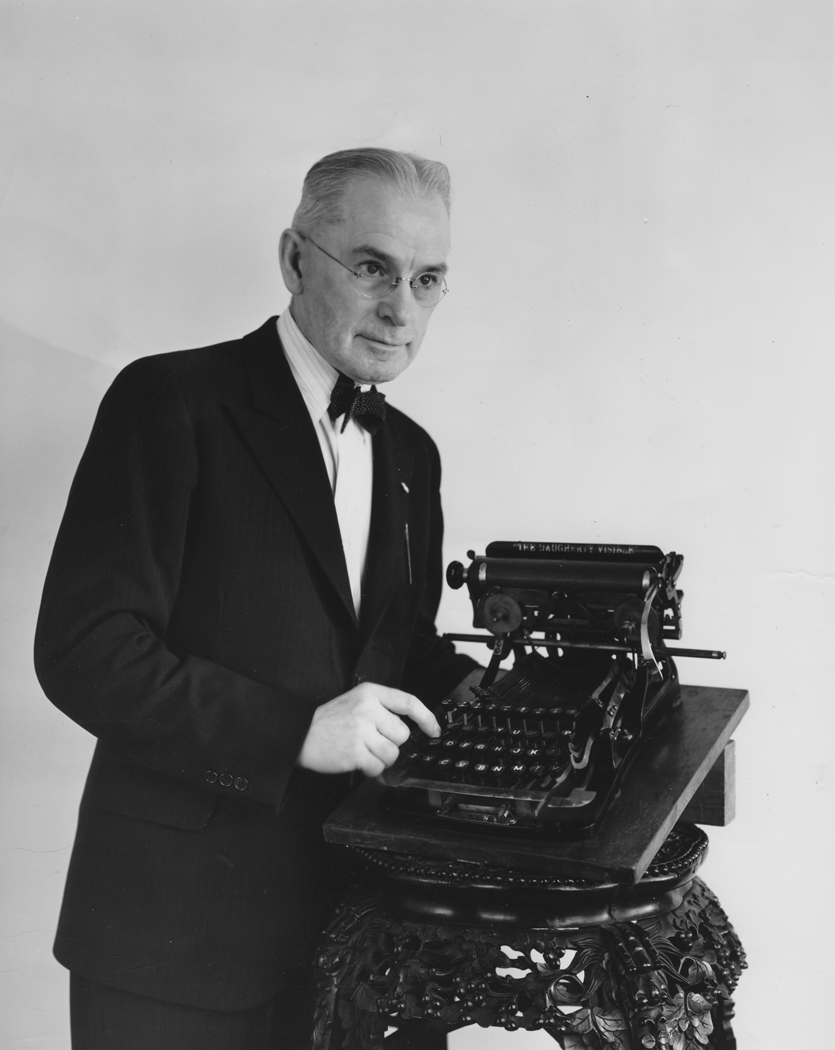 He was educated in Milwaukee, San Francisco, and Rochester, New York schools. Dietz returned to Milwaukee and worked in various business endeavors before his election as justice of the peace in 1902. A well-known socialist party member, he later served as an acting judge and City comptroller. He left office in 1912 to develop an insurance agency and was again elected to public office (10th Ward Alderman) in 1918. Dietz served on the board of the Milwaukee Public Library, was a Mason, a Knight of Pythias, and a member of the Old Setter's Club of Milwaukee. He was greatly interested in history and the development of the typewriter and built a collection of over 100 machines. The core of the Museum's Dietz Collection was the 113 machines of his personal collection donated to the Museum in 1936. Carl P. Dietz worked with the Milwaukee Public Museum from the 1920s until his death to build a collection of typewriters memorializing the work of Sholes and to place the typewriter squarely in Milwaukee and American history. 
The catalog collection is available to view only on our Archive at this time.
Browse


The Carl P. Dietz Collection of Typewriters by George Herrl
This PDF of The Carl P. Dietz Collection of Typewriters by George Herrl is of the original 1965 publication and is for reference. It is known to have pictorial and textual errors. Please refer to the MPM Typewriter Collection archive for current MPM reference information for specific objects.