What's going on around Wisconsin in conjunction with Mandela: The Official Exhibition?
Learn more about community organizations who embody the spirit and meaning of Mandela. 
---
Community Organizations

Alice's Garden Urban Farm provides models of regenerative farming, community cultural development, and economic agricultural enterprises for the global landscape. Their projects and programs recognize the cultivating, preparing, and preserving of food and food traditions, as cultural arts to be reclaimed and celebrated fully in urban agriculture. Alice's Garden is an initiative of The Table: a first-century-style community in the 21st century. The farm is also part of the birthplace of the Underground Railroad in the state of Wisconsin. In 1842, when the land was owned by Samuel Brown, a 16-year old fugitive enslaved person, Caroline Quarlls was given refuge on the land. She was the first documented person to use the Wisconsin Underground Railroad.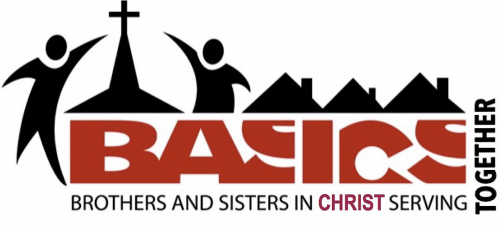 BASICS is Brothers and Sisters In Christ Serving together to bring racial reconciliation, elimination of spiritual poverty, and creation of pathways to serve for the building of the Kingdom of God.

The Jewish Museum Milwaukee is dedicated to preserving and presenting the history of the Jewish people in southeastern Wisconsin and celebrating the continuum of Jewish heritage and culture. 

Urban Underground's Mission is to promote a new generation of young leaders committed to building safe and sustainable communities. They advance their mission through effective programs, strategic partnerships, and youth-led social change in the areas of health, education, public safety, and juvenile justice.

Nurturing Diversity Partners fosters diversity, equity, and inclusion within institutions and communities, and educates groups about the history, sociocultural dynamics, personal and interpersonal skills, and organizational practices that build an equitable society.
They specialize in helping audiences understand important issues in contemporary race relations, especially the under-told history and present-day realities of African Americans and other marginalized groups in the US. Address the questions: How did we get here, and what can we do to build a healthy future for all?
 
Dr. James Cameron Pamphlet Collection
This collection is made up of 38 self-published pamphlets by civil rights activist Dr. James Cameron (1914-2006). Dr. Cameron was the only known survivor of a lynching and the founder of America's Black Holocaust Museum.
A self-taught historian and lecturer, Cameron devoted his life to raising Americans' consciousness and consciences about the legacy of slavery, and educating the public about the injustices suffered by people of African descent in America.
Topics addressed in the pamphlets include slavery, the Civil War, Reconstruction, lynching, the Ku Klux Klan, the Civil Rights, and Milwaukee police/community relations. These pamphlets provide a unique perspective of American history and an unabashed critique of the social issues of the day.
---
MY MANDELA PLEDGE
Don't wait for Nelson Mandela International Day, start today!
Each year on Nelson Mandela International Day, July 18, people are encouraged to spend 67 minutes in service of others through volunteerism and community service. Sixty-seven minutes represents the 67 years Nelson Mandela spent fighting for social justice. Throughout the run of Mandela: The Official Exhibition, we hope to inspire you to make Mandela Day every day. Honor Mandela by continuing his journey and take this challenge in service to others. 
My Mandela Pledge is generously supported by Brewers Community Foundation and U.S. Bank.