Learn more about the organizations in our local and state communities working to preserve a precious natural resource: water!
Wisconsin is home to an abundance of water. With the Great Lakes and Mississippi River bordering our state and the abundance of rivers and lakes throughout, almost everyone living in this state has access to fresh, clean water. Our water also holds keys to the past that allow us to help plan for our future, such as Lake Michigan's numerous shipwrecks. 
---

Harbor District
The mission of Harbor District, Inc. is to lead the revitalization of Milwaukee's Harbor District by connecting people to place, supporting a healthy business community, and improving the quality of our natural environment. The vision is a vibrant waterfront community where diverse businesses, people, and ecologies thrive together.
Habitat Hotels
The Harbor District Habitat Hotels are underwater habitats retrofitted for steel sheet piling. They provide needed "pit stops" for fish as they travel through the inner harbor between Lake Michigan and Milwaukee's three rivers. The Habitat Hotels incorporate multiple vertical layers of habitat, including underwater plants and hiding places for fish, and mimic some of the functioning of more natural streambanks.
---
Milwaukee Estuary Area of Concern - Wisconsin DNR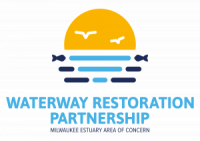 The Milwaukee Estuary includes the three major rivers in Milwaukee – Milwaukee, Menomonee, and Kinnickinnic – and Lake Michigan. The Milwaukee Estuary became an Area of Concern in the 1980s, along with 42 other areas throughout the Great Lakes, because of historical contamination and significant environmental degradation from human activities that have prevented people and wildlife from fully using or enjoying the local waterways. To remove the Milwaukee Estuary from the list of Great Lakes Areas of Concern, we must clean up our rivers and Lake Michigan and restore their natural function by creating habitat, removing invasive species, planting vegetation, and reducing pollutants.
The Waterway Restoration Partnership is a group of long-standing, trusted partners in the community who have been working together for years to improve water quality in the area. With a once in a generation opportunity on the horizon, the organizations have formalized their partnership and are redoubling their commitment to work together to clean up the Milwaukee Estuary Area of Concern. Together, as a community, we have a historic opportunity to remove pollution from our waterways to support healthier fish and wildlife, and improve recreational opportunities, like fishing, swimming, and boating.
---

Milwaukee Metropolitan Sewerage District
The Milwaukee Metropolitan Sewerage District (MMSD) is a regional government agency that provides water reclamation and flood management services for about 1.1 million people in 28 communities in the Greater Milwaukee Area. Protecting public health and the drinking water supply for millions of people takes the expertise of hundreds of specially skilled and dedicated employees. MMSD is highly regarded nationally as a leader in wastewater treatment, flood management, and green infrastructure. 
Fresh Coast Resource Center
The Fresh Coast Resource Center (FCRC) helps southeastern Wisconsin improve the health of Lake Michigan through smart use of green infrastructure. The FCRC assists the community by providing the inspiration, education, and tools needed to create successful green infrastructure projects.
Learn how you can be a Fresh Coast Guardian!
---

Milwaukee Riverkeeper
Milwaukee Riverkeeper is a science-based advocacy organization working for swimmable, fishable rivers throughout the Milwaukee River Basin.
---
School of Freshwater Sciences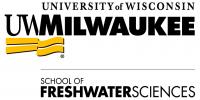 UW-Milwaukee's School of Freshwater Sciences is located on the shore of the largest freshwater ecosystem in the world: the Great Lakes. State-of-the-art facilities in Milwaukee's Harbor District offer students unique hands-on opportunities to study complex freshwater systems and learn how to solve the water challenges our communities face. Lake Michigan is an extension of our classrooms and labs, allowing students to put what they learn into action right away. 
How Science Protects WI Water
Learn More About UWM
---
Wisconsin Marine Historical Society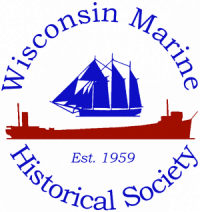 Founded in 1959, the Wisconsin Marine Historical Society is a self-supported nonprofit organization devoted to collecting, preserving, archiving, and making materials related to Great Lakes marine history accessible to the public. The Society, with its 150 members, is affiliated with the Milwaukee Public Library.
The group maintains the extensive Great Lakes Marine Collection at the Library, one of the most important repositories of Great Lakes marine materials in existence. The collection contains more than 11,000 vessel files, 32,000 vessel index cards, and more than 50,000 photographs and graphic images, along with books, nautical charts, manuscripts, journals, nineteenth-century newspaper stories, and ship artifacts.
---
Wisconsin Shipwreck Coast National Marine Sanctuary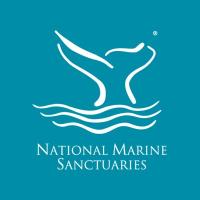 NOAA has designated Wisconsin Shipwreck Coast National Marine Sanctuary our nation's 15th and newest national marine sanctuary. The 962 square-mile area  protects 36 shipwrecks that possess exceptional historic, archaeological, and recreational value. Co-managed with the state of Wisconsin, the Sanctuary expands on the state's 30 years of stewardship of these historic sites. The Sanctuary will also bring new opportunities for research, resource protection, educational programming, and community engagement. In partnership with local communities, the Sanctuary will provide a national stage for promoting heritage tourism and recreation.