The American holiday season was shaped, in part, by the thousands of Europeans who immigrated here in the 19th century.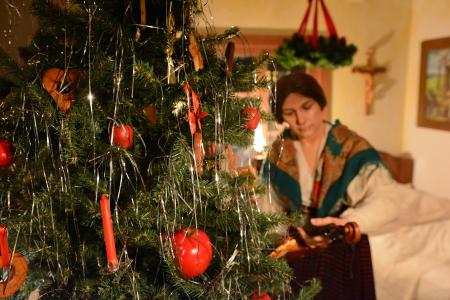 Click on the videos below to learn more about some familiar customs.
 
Featured Homes
Croatian Licitar Hearts
These heart-shaped dough ornaments can still be found on many modern trees. Find out more about this tradition in our video.
English Christmas Carols
Christmas carols may be overplayed today, but at one point they were in danger of being lost. Watch our video to learn how this tradition was preserved.
German Gingerbread
Gingerbread's popularity rose along with the spice trade. Click for our video to learn which German city gave us this delicious holiday tradition.
Hanukkah Menorah
Hanukkah is known as the Festival of Lights! Watch our video to hear the story of the Maccabees and how the Hanukkah Menorah came to be.
Italian Nativity Scenes
The first nativity scene was a living recreation in Naples 800 years ago. Watch our video to learn more about the origins of this popular tradition.
Norwegian Straw Ornaments
Straw ornaments were seen as a representation of goodwill to all. Click for our video to learn more about the importance of straw in Norway's holiday customs.
Polish Oplatek Wafers
Milwaukee was a hub of Polish immigration, and as such, oplatek wafers can still be purchased in Catholic churches during the holiday season. Watch our video to learn more about the oplatek ceremony during the Christmas season.