Counties from which sponges were recorded prior to 1940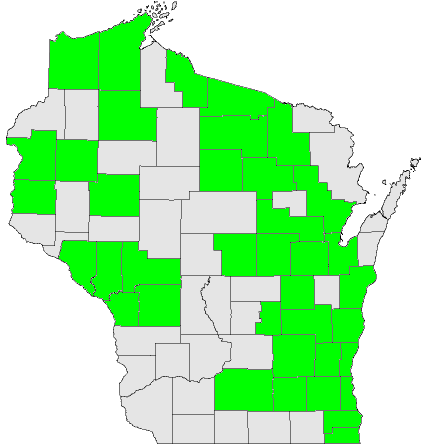 In 1921, a listing of the state's freshwater sponges was published and it included 12 species. In the 1930s, sponge specialist Minna Jewell collected specimens from 103 lakes and 15 streams in northern Wisconsin, and found a species not previously known from the state. While at Marquette University, James Neidhoefer wrote a thesis on the sponges of Wisconsin, reporting one additional species and listing 30 counties as having records for the presence of sponges. Both Jewell and Neidhoefer donated dried specimens from their work to the MPM Porifera Collection. The map on this page compiles all records from sources available prior to 1940, the year that Neidhoefer's thesis was published.
---
Counties from which sponges have been recorded since 1940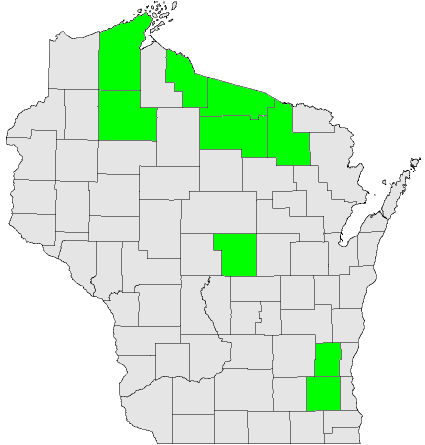 Thomas Frost and his colleagues from the Laboratory of Limnology at the University of Wisconsin investigated sponge ecology in northern Wisconsin lakes throughout the 1990s. They returned to 18 of the lakes Jewell had surveyed to evaluate the long-term stability of sponge distribution patterns. These investigators analyzed Jewell's original dataset statistically and used the results to predict sponge distribution in a new set of lakes surveyed in 1996. Compiling all known sources, the map on this page shows Wisconsin county records since 1940, the year that Neidhoefer's thesis was published.