The Milwaukee Public Museum features 16,000 feet of exhibition space in which to host temporary traveling exhibitions.
---
Current Special Exhibition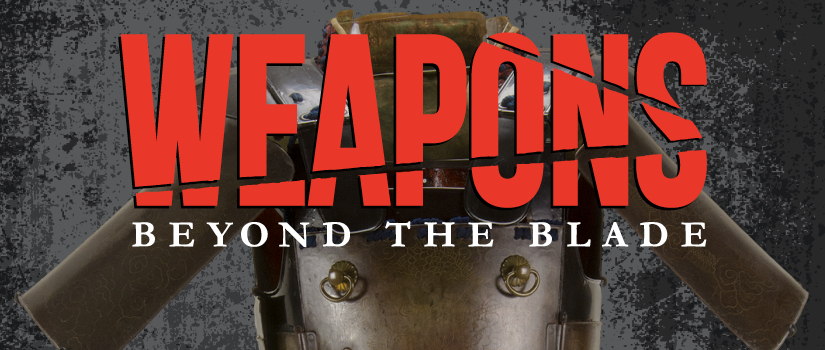 Explore the history of personal weapons at this exciting new temporary exhibition. At Weapons:  Beyond the Blade, visitors will uncover how humans have used weapons for survival, as expressions of identity, and even as works of art. Using over 150 artifacts from MPM's collections, life-size figures, and interactive programming, visitors will discover that weapons have a rich history that extends far beyond violence and brutality.
---
Exhibitions Coming Soon
 

Maya: Hidden Worlds Revealed
For the first time, archaeologists are sharing the secrets about this fascinating society in a singular and unforgettable museum experience! Maya: Hidden Worlds Revealed uses a combination of authentic artifacts along with multimedia and interactive hands-on activities to reveal our deep ties to this astonishing civilization.
Opening Winter 2018

Frogs: A Chorus of Colors
Brilliant orange, bright blue, dazzling red — frogs come in an astonishing array of colors! This vivid assortment of hues hints at the remarkable diversity that exists among the frog species. From lush rainforests to parched deserts, frogs are found in nearly every environment on Earth, and their survival strategies range from surprising to bizarre. Created by AMNH.
Opening Fall 2018

The Power of Poison
Whether as a defense against predators, a source of magical strength, or a lethal weapon used as lifesaving medical treatment, the story of poison is surprising at every turn. Explores poison's paradoxical roles in nature, human health and history, literature, and myth. Created by AMNH.
Opening Winter 2019
---

Past Special Exhibitions
MPM has been hosting a regular rotation of special exhibitions since the early 1990s. These exhibitions provide a way for our visitors to further explore the wonders of the world without leaving Milwaukee.
Our last seven special exhibitions include:
Global Kitchen: Food, Nature, Culture - March 3, 2017 - July 9, 2017
Hidden Wisconsin - October 6, 2016 - January 16, 2017
Ultimate Dinosaurs - February 7, 2016 - May 15, 2016
Alien Worlds and Androids - October 4, 2014 - January 11, 2015
Beyond the Veil - May 16, 2014 - September 1, 2014
BODY WORLDS & The Cycle of Life - February 6, 2014 - June 29, 2014
The Scoop on Poop - September 28, 2013 – January 14, 2014
Real Pirates - December 14, 2012 - May 27, 2013