Thank you for joining us for the Milwaukee Public Museum's A Moveable Feast 2.0 — an online food and wine adventure!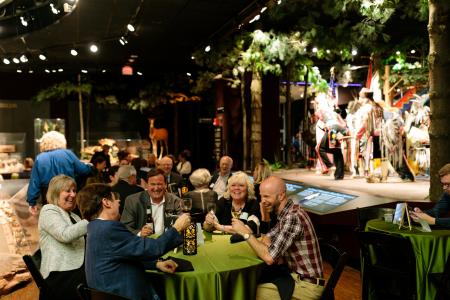 Event Details
In the spirit of MPM's A Moveable Feast progressive dinner fundraiser, Milwaukee chefs and wine experts curated videos.
The area's best chefs prepared go-to comfort foods
Waterford Wine's owner and sommelier presented wines to serve now and in the future
Online auction featuring unique items and experiences
Support for the Milwaukee Public Museum through an online donation. MPM shared a percentage of funds raised with our food and wine partners.
Partners and Sponsors
Food
Amilinda
Braise
Brandywine
Lazy Susan MKE
Morel
The Cheel
The Chef's Table
Wine
Waterford Wine Company
Co-Chairs
Sequoya & Nicole Borgman
Victoria & Charles F. Wright, Jr.
Sponsors
Victoria & Charles Wright, Jr.
Christy & Aaron Jagdfeld
Carolyn & Rhody Megal
The Barry Co.
Borgman Capital
Fiduciary Management
JP Cullen
Megal Development
Rinka
Media Partner
OnMilwaukee.com