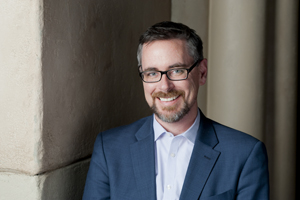 Dear Friends:
The Milwaukee Public Museum is one of the leading natural history and science museums in the United States. The four million objects in our collection have the power to teach and inspire, and to connect us all—young and old—to the world around us. By preserving our collections, staging quality special exhibitions, and providing educational programs and outreach to Milwaukee and beyond, we're making a difference to our community. And by nearly every measure, MPM had a highly successful 2016.
Museum attendance counts were up 26% from the prior year, and theater and planetarium attendance also continued to strengthen, up 27% over 2015. Membership topped 18,000 households, with revenue up 12%. Thanks to a generous gift from Kohl's, MPM was able to continue to grow Kohl's Thank You Thursdays—bringing in 34,000 free visitors alone—while new pricing strategies on non-free days allowed MPM to increase its revenue per visitor despite more than doubling free visitation over the prior year. Additional free and discounted days including three months of free admission for Milwaukee Public School field trips and several Sendik's Red Bag Weekends, underwritten by the Balistreri family-owned Sendik's stores, added tens of thousands more free and discounted visitors.
The Ultimate Dinosaurs exhibit was a success, bringing in more than 80,000 visitors and returning a net profit of more than $300,000 to MPM. The December reopening of the Streets of Old Milwaukee led to the highest visitation MPM has had over the holidays in its recorded history, and thanks are due to lead sponsor Rexnord. The Museum's overall retail sales increased 44%, with higher margins—a testament to what a great retail team and strong exhibits can do for sales.
Unrestricted fundraising at MPM decreased by 9% over the prior year, which had set a record as the most successful year for fundraising at MPM in a decade. While we weren't quite able to top that prior year result for unrestricted dollars, our restricted fundraising was up 19%.
The Museum continued to work on improving its fiscal fundamentals, further reducing its debt thanks to pledges that will bring long-term debt to zero by the end of 2017. On an operating basis, the Museum finished FY2016 in the black, generating a net operating profit before accounting for investments and non-cash items. After accounting for non-cash items, MPM's net assets decreased $1.065 million due to a negative pension adjustment of nearly a million dollars and depreciation of $1.2 million, among other items. MPM investments returned a gain of $289,344. Museum expenses were in line with budget; expenses, however, increased approximately 6% from the prior year.
Looking ahead to 2017, we are encouraged by several factors. First, the Museum will invest more than a million dollars in a state-of-the-art digital projection system in the Daniel M. Soref Dome Theater and Planetarium, thanks to the generosity of that namesake foundation. Additionally we open our first exhibition curated from our own collection of four million objects, Hidden Wisconsin, and will also host the major traveling exhibition, Global Kitchen: Food, Nature, Culture.
Finally, MPM is engaged in an ongoing large-scale strategic planning process. Working with Gallagher & Associates (Washington, DC), MPM has completed a Visitor Experience planning project that we are using to describe the future of MPM—a future that will lead to the announcement of exciting and ambitious plans in the year ahead.
If you are already a supporter, thank you. If not, I hope you will choose to be a part of the momentum and change underway at MPM.

Dennis Kois
Museum President/Chief Executive Officer
 2016 Annual Report
8/31/16 IRS Form 990 – Public Disclosure Copy
---
Archived Reports
 2015 Annual Report 

 2014 Annual Report

 2013 Annual Report

 2012 Annual Report

 2011 Annual Report

 2010 Annual Report

 2009 Annual Report

 2008 Annual Report