Introduction
The Mediterranean oil lamp collection at the Milwaukee Public Museum is the result of approximately 100 years of collecting with the first acquisition occurring in 1901 in the form of a donation from Elizabeth Plankinton, a prominent figure in the history of Milwaukee. Until 2001, the collection continued to grow through purchases, donations from 42 other donors, and excavations at the site of Tell Hadidi, Syria.
Today, the MPM oil lamp collection is made up of 199 clay, metal, and stone lamps and lamp fragments dating from the Bronze Age (c. 3000 BC) to the fifteenth century AD and encompassing a variety of temporal and geographical styles. Of the 199 lamps in the MPM collection, 145 can be attributed to the Roman Empire which was founded around 625 BC and flourished for over 1000 years until AD 476. At its peak, the Roman Empire spanned three continents including Asia Minor, northern Africa, and most of Europe.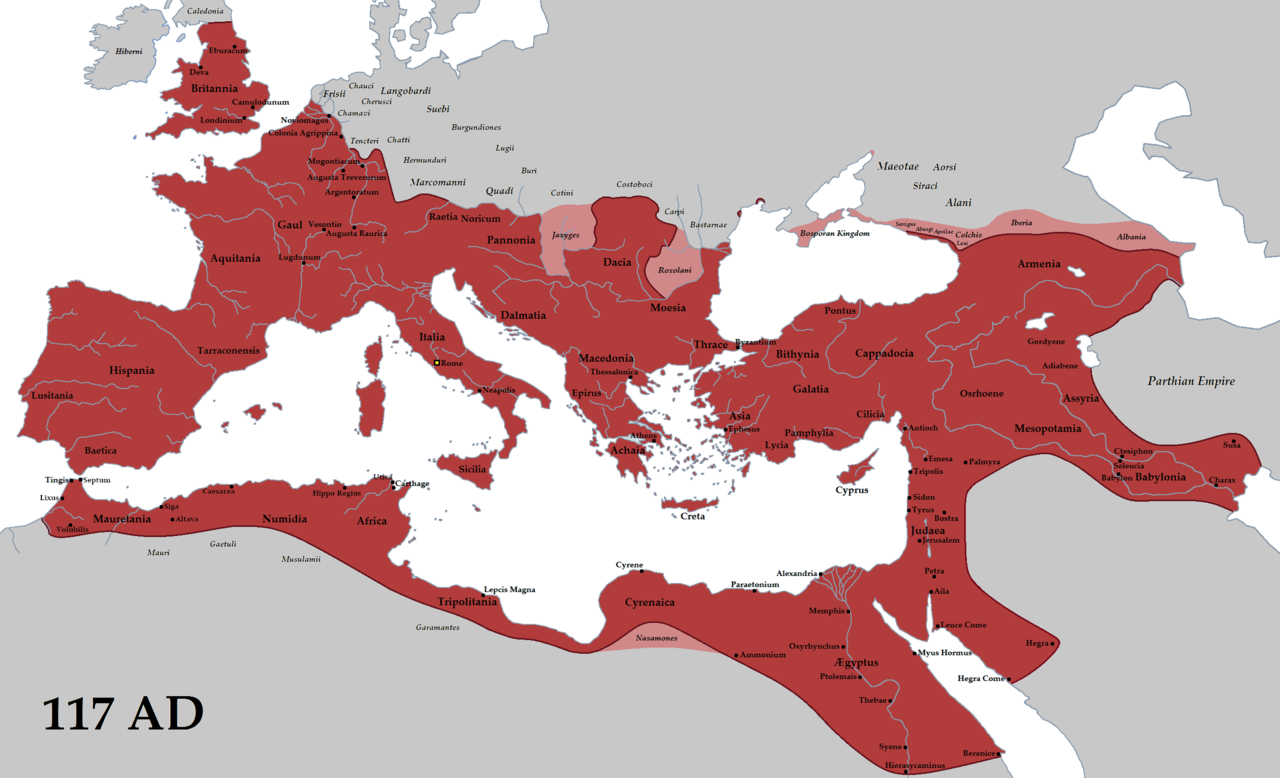 Map of the Roman Empire at its peak, 117 AD (Tataryn77, 2012).
The lamps that have been attributed to the Roman Empire have been divided into categories based on material type with 133 lamps made of ceramic, 11 of metal, and one of stone. This collection is representative of nearly every developmental stage in Mediterranean lamp technology throughout the Roman period and can serve as an excellent point of reference and comparison in oil lamp styles and decorative attributes.
A small number of lamps in the MPM oil lamp collection have been identified as reproductions. Although they are not the originals, these reproductions are still useful. They serve as accurate examples of Roman lamps and can be studied for their stylistic attributes.
Webpage developed by Brittany Puhrmann, Anthropology Department Graduate Student Intern, 2014, and based on the UWM Anthropology master's degree thesis written by Anna Cannizzo in 2007. Questions? Contact Dawn Scher Thomae.