Early Life
 
John Baptiste DuBay is believed to have been born July 10, 1810 in Green Bay, Wisconsin. His father was John Louis DuBay, a French-Canadian fur trader from Montreal, rumored to be the first European in Portage County. His mother is thought to be a Menominee woman, possibly the daughter of Chief Pewatenot (Menominee). Little else is known about DuBay until his involvement in the fur trade in his early teens.
 
Fur Trading Years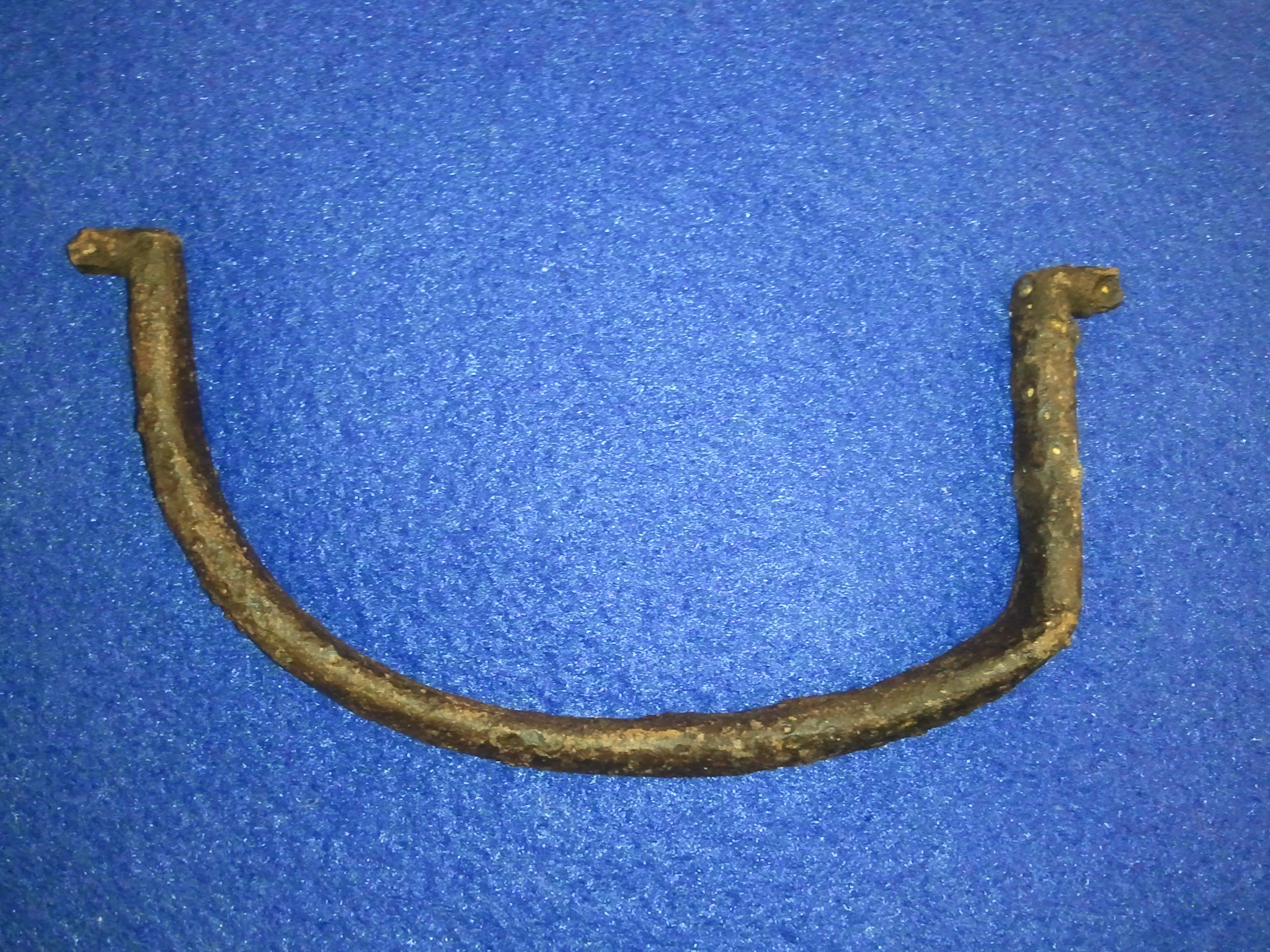 Figure 5: Small game trap jaw found in the DuBay site.
After becoming familiar with the fur trade and Indian peoples while growing up in the Green Bay area, DuBay moved to Michigan at the age of 15 to assist the sutler of Ft. Lernult in Detroit (ca. 1823). At the age of nineteen he was hired by the American Fur Trade Company to run a trading post in Saginaw, Michigan. Though DuBay was evidently illiterate, signing his name with an "x," he spoke at least four Indian languages as well as English and French. Recognizing his talent for intercultural exchange, DuBay established an independent trading post in 1829 near Saginaw. He was so successful that the American Fur Trade Company bought him out, paying him a non-competition stipend to take his trading endeavors elsewhere.
As a young man, DuBay became one of the wealthiest men in the Midwest. His trading activities next brought him to Sault Ste. Marie in Ontario, where he most likely worked for the Hudson Bay Company. In his twenties, he moved back to the Wisconsin area, where he spent the remainder of his life. In 1834, he was rehired by the American Fur Trade Company to be "Superintendent of Trading Activities" in the Flambeau River District, one of the centers of the Wisconsin fur trade. Six years later he bought the trading post at Fort Winnebago, in present-day Portage. He then split his time between his family's home in Knowlton (the site of the collection) and Fort Winnebago. He continued to live at Fort Winnebago until a violent property dispute with William Reynolds in 1857.
 
Other Ventures
DuBay's knowledge of both Native and European languages made him valuable as an interpreter. In appreciation for his services during treaty negotiations following the Black Hawk War (1832), General Lewis Cass appointed DuBay an honorary Lieutenant Colonel. In July of 1837, future Wisconsin governor Henry Dodge hired DuBay to interpret at the Treaty of Fort Snelling, which added all Dakota lands east of the Mississippi to the Wisconsin territorial government. However, DuBay did not exclusively work for Europeans. Later that same year, he wrote a "Petition by Chippewa Half-Breeds," appealing to the government to address neglected treaty payments.
Along with his interpreting duties, DuBay ran a grocery at Fort Winnebago, a tavern in Knowlton, and a sawmill near Chippewa Falls in the 1840s. DuBay held government office as well, becoming Supervisor of the Town of Stevens Point in 1850 and postmaster of Eau Pleine in 1851. He also helped commission a road connecting Wausau, near Knowlton, with the state capitol in Madison.
 
The Trial and Later Life
 
In 1857, John DuBay was involved in a land dispute with his neighbor William S. Reynolds in Fort Winnebago. Reynolds, a proprietor of the Fox Valley Waterpower Company, claimed an expanse of land which DuBay asserted was his rightful property. DuBay offered to settle and sell the land to Reynolds, but Reynolds refused, maintaining that he already owned it. Reynolds proceeded to construct a mill on the land while DuBay was away. Upon his return, DuBay discovered the structure and dismantled it. In the ensuing altercation, DuBay shot and killed Reynolds.
 
Shortly thereafter, DuBay was taken into custody at the Portage County Jail and accused of murder. A lynch mob formed outside the jail with the intention of killing DuBay, prompting the sheriff to move him to Madison, where his trial would be held. DuBay alleged Reynolds had come at him with a board and he shot him in self defense. Though the details of the event had not been witnessed, DuBay was defended by well-known lawyers Harlow S. Orion and Moses Strong. Three former governors of Wisconsin, Henry Dodge, Nelson Dewey, and James Duane Doty, testified to DuBay's good character. The trial ended in a hung jury, as the jurors were unable to decide on a verdict. Reynolds' family appealed for a second trial which ended the same way and a third trial that never went to court.
 
His legal battles over, DuBay moved from Fort Winnebago to Knowlton, Wisconsin, between Stevens Point and Wausau. Once a prosperous man, DuBay's court expenses had left him with little. He drove a ferry for the last 10 years of his life and his children cared for him until his death on January 11, 1887.
 
Family Life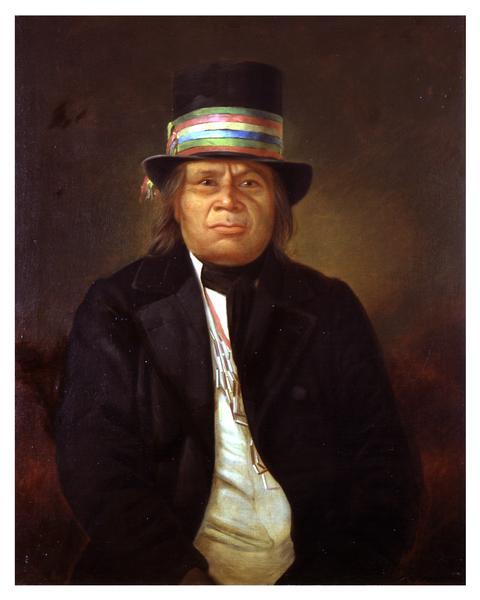 Figure 6: Chief Oshkosh, DuBay's alleged father-in-law, (1795-1858) (Wikipedia).
John DuBay seems to have lived with several women at different times in his life. DuBay is linked to four women by the historical record: Marie LeClaire, Madeline, Calista Jessey and Lisette. Records indicate that he fathered at least 13 children. Marie LeClaire appears in a baptism record as the mother of two of John Baptiste DuBay's children, Rosa and Moses, both baptized on January 6, 1846 by a Catholic missionary. However, the 1850 Wisconsin census recorded that DuBay lived with "Madeline," aged 30, and six children; Louis, 19; Louisa, 14; Charles, 12; Rose, 9; Moses, 3; and Mary, 1. In the 1860 census DuBay again has a new partner, this time Calista Jessey, 29, and their daughter Aleda, 1. The 1880 Wisconsin census mentions six additional children: Herm (possibly Huron), 19; Henry, 17; Emma, 16; Minnie, 14; Elizabeth, 10; and Augustus, 5. Calista was the sister of Peter Jessey, a witness in DuBay's murder trial. In his testimony, Jessey stated that the two "lived together." DuBay's daughter, Minnie Swickard, helped to identify the DuBay site in 1941.
The John DuBay historical marker, located on the Wisconsin River where DuBay's homestead once stood, states that DuBay was married to an Indian princess, the daughter of Chief Oshkosh. One of Oshkosh's daughters, Lisette, is recorded as being in the same area as DuBay in the 1840s. Later, a "Lisette DuBay and children" appear in the Green Bay Advisor as receiving a stipend from the government for their Menominee blood. During DuBay's trial, frequent mention is made of an unnamed "princess" appearing with DuBay, perhaps Lisette.
Malcolm Rosholt, a premier researcher of John Baptiste DuBay, suggests that DuBay was practicing polygamy. He also suggests that Marie LeClaire and Lisette were the Winnebago and Menominee names for the same individual. However, the lack of historical evidence and the unreliability of census documentation make it impossible to come to a definitive conclusion.